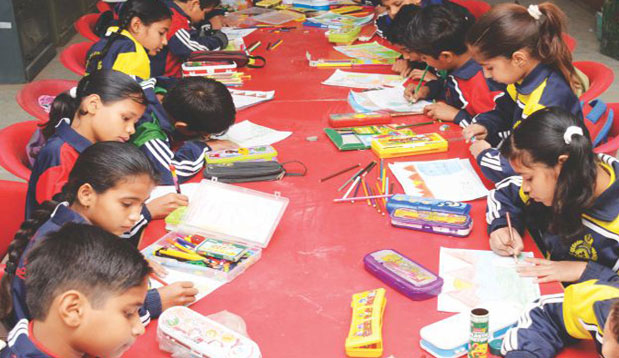 Library
We have a very well-stocked library that is periodically updated in order to make sure that students dont get exposed to incorrect grammar even while reading books in the library.
Our library is completely computerised for easy searches and eliminate the time-consuming element of the process of issuing books to make sure that the students get exactly what they are looking for.
We have a massive collection of both English and Hindi books from the classic novels to the modern ideologies presented by various authors. In addition to the books, we have subscriptions to various journals and newspapers that are quite informative for the students in terms of the current affairs be it political or innovative technology.